Submitted by Pamela Snow on Tue, 05/05/2015 - 09:05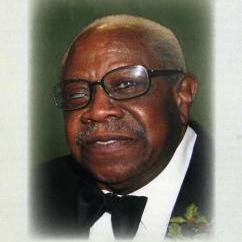 Oliver Nathaniel Clark was born April 20, 1929 in Del Ray Beach, Florida, the fifth of six children born of the union between Ernest Wilson Clark and Agnes Levita Clark. He was smart, inquisitive and had many experiences growing up that shaped his future, including being an acolyte in church, raising chickens, working as a caddy and his first "real" job in a fish market. He graduated from Carver High School in 1946 after serving in many leadership roles, including president of his senior class, president of the New Farmers of America chapter of his high school, captain of the basketball team and valedictorian of his class.
He put himself through college at Johnson C. Smith University in Charlotte NC, interrupting his studies to serve in the newly formed Air Force from 1947-1950, where he became a munition specialist. While in college, he joined Kappa Alpha Psi fraternity and was inducted into honor societies, Beta Kappa Chi and Alpha Kappa Mu. After graduating cum laude in 1953 in general sciences, he headed to Howard University, where he was offered a scholarship and teaching assistant position in the physics department. He started in 1955, after taking time off so that he could work to replace items lost in a fire while in college.
Oliver's career in physics and rocket engineering allowed him to continue learning in various capacities. He started at the Naval Research Laboratory, but soon worked on Project Vanguard, helping to successfully launch this satellite, designed to study characteristics of the earth in 1958. That year, congress established the National Aeronautics Space Administration (NASA). He was part of its inception and, although interrupted briefly, he spent the majority of his career there, retiring in January 1984 due to loss of vision.
While pursuing his Masters in Physics, he met his future bride, Shirley Catheryn Houston at Howard. They were married June 20, 1959. From their union came three children, Kerry, Linda and Penny. He was an active father, planning extensive vacations for the family. At home, he prepared many barbecues and delicious, sometimes exotic meals reflecting his Bahamian heritage. Known for participating in community organizations, Oliver served on the PTA /PTO in two different schools. He volunteered to teach and mentor undergraduate students through a program sponsored by Bowie State University and Goddard Space Flight Center. Very active in the Whitfield Gardens Civic Association, critical to its survival and growth, he grilled for many years at their annual picnic, and pushed to fund scholarships for neighborhood children pursuing higher education.
Oliver was active at St. Christopher's Episcopal Church for over 30 years. Ever generous with time and care, he served on the vestry, formed the Christian Care Committee, and was active in Sunday school. He commissioned the logo for the church and was an avid choir member, singing tenor for decades.
Oliver was an active philanthropist throughout his life, assisting various programs and organizations financially. He also supported many members of his family, through mentorship and financially whenever necessary. He was a rock for many. His absence is sorely felt.
Oliver died battling prostate cancer. He is pre-deceased by his parents, Ernest and Agnes Clark; his wife of 47 years, Shirley Houston Clark; his sister, Violet Gregg and his brothers, Wilton Clarke and Harold Clarke. He leaves to mourn his children, Kerry Houston Clark (Margaret), Linda Clark Lewis (Wardell) and Penny Clark Diggs (Joseph); his grandchildren Jason Lewis, Serita Lewis, Deborah Clark and Danielle Clark; his remaining sisters Ruby Young and Beatrice Merritt and many nieces and nephews, family and friends.