Submitted by Admin on Tue, 09/17/2013 - 08:08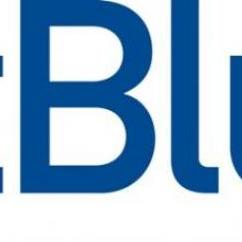 FORT LAUDERDALE, Fla., Sept. 16, 2013/PRNewswire/ -- JetBlue Airways (Nasdaq: JBLU), today announces the intent to begin service to Port of Spain, Trinidad and Tobago (POS) with once daily non-stop flights from Fort Lauderdale/Hollywood, International Airport (FLL). Service is set to begin on,May 1, 2014. The airline will also begin twice-daily non-stop service to POS from New York's, JFK International Airport starting,February 24, 2014. These flights are subject to receipt of government operating authority.
"We are dedicated to growing in South Florida and expanding our network to the Caribbean andLatin America," said Scott Laurence, vice president of network planning for JetBlue Airways. "We combine low fares with the best customer experience in the skies. Customers visiting the beautiful island of Trinidad and Tobago have dealt with high fares, cramped seating and limited choices for too long."
"We look forward to welcoming JetBlue and its award winning service to Trinidad and Tobago. JetBlue' s service to Port of Spain from New York and Fort Lauderdale will offer a high quality experience for business and leisure travelers alike. This is in keeping with governments' vision to grow the tourism sector," said The Honorable Chandresh Sharma, minister of tourism, Trinidad and Tobago. "The United States has traditionally been and continues to be one of our major trading partners. An efficient, reliable and affordable airlift is of critical importance in further capitalizing on the potential from the U.S. We look forward to a relationship that can engender new opportunities not just for Trinidad and Tobago, but also for the wider Caribbean region."
Destinations in Latin America and the Caribbean now make up almost one-third of JetBlue's route network. In the Caribbean, JetBlue is the largest carrier in terms of capacity in both Puerto Rico and the Dominican Republic, offering more flights than any other carrier. JetBlue serves 27 Latin American and Caribbean destinations, including: Aruba; The Bahamas (Nassau);Barbados; Bermuda; Cayman Islands (Grand Cayman); Colombia (Bogota, Medellin andCartagena); Costa Rica (Liberia and San Jose); Dominican Republic (La Romana, Puerto Plata,Punta Cana, Samana, Santiago and Santo Domingo); Jamaica (Kingston and Montego Bay);Mexico (Cancun); Puerto Rico (Aguadilla, Ponce and San Juan); St. Croix; Saint Lucia; St. Maarten; St. Thomas; and, Turks and Caicos (Providenciales). The airline will also begin service to Port-au-Prince, Haiti this winter, subject to receipt of government approval.
JetBlue's schedule between Fort Lauderdale and Port of Spain:
FLL to POS:

POS to FLL:

Depart - Arrive

Depart - Arrive

7:00 a.m. – 10:45 a.m.

11:45 a.m. – 3:54 p.m.

- First flight operates daily beginning May 1 , 2014 (a) -

- All times local -
JetBlue's flights from Fort Lauderdale/Hollywood and JFK to Port of Spain will be operated with its Airbus A320 fleet with seating for 150. JetBlue flights feature award-winning service and convenient, assigned seating; a first-checked bag free (b); complimentary and unlimited name brand snacks and drinks; comfy leather seats; and more legroom than any other carrier in coach (based on average fleet-wide seat pitch).
About JetBlue Airways
As New York's Hometown Airline™ and a leading carrier in Boston, Fort Lauderdale-Hollywood, Los Angeles (Long Beach), Orlando and San Juan, JetBlue carries 29 million customers a year to 79 cities in the US, Caribbean and Latin America with more than 700 daily flights. With JetBlue, all seats are assigned, all fares are one-way, and an overnight stay is never required. JetBlue's fleet totals 180 aircraft, comprising 127 Airbus A320s and 53 EMBRAER E190s, with another 115 aircraft on order. Upcoming destinations include Savannah, Ga.; Worcester, Mass.; Port-au-Prince, Haiti; Port of Spain, Trinidad and Lima, Peru, subject to receipt of government operating authority. For more information please visit www.jetblue.com.
(a) Subject to receipt of government operating authority.
(b) Weight and size limits apply. Bag fee may apply to itineraries including flights operated or marketed by other airlines.
SOURCE JetBlue Airways