Submitted by Abhishek Mukherjee on Wed, 05/14/2014 - 12:26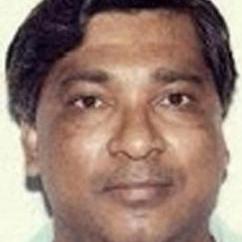 Len Baichan, born on May 12, 1946, was a classic case of being at the wrong place at the wrong time.Abhishek Mukherjee looks at a debut centurion gifted with the ability to play long innings, he was kept out by the champion West Indian openers of the 1970s.
Had Leonard Baichan been born today, his gift of concentration may have earned him over fifty Test caps. Originally considered a potential candidate as an opening partner of Roy Fredericks, Baichan's entry was delayed by an accident and Gordon Greenidge's appearance at the fray.
Two formidable and aggressive openers at the top, combined with Clive Lloyd's desire to run every opposition through a severe psychological gruel, meant that Baichan never stood a chance to make a comeback. Whatever chance he had following Fredericks' retirement was completely obliterated by the arrival of Desmond Haynes.
Not the most elegant or destructive of batsmen, the left-handed Baichan's strengths lay more in grinding out the opposition than in lighting up the ground with dazzling strokeplay. His excellent First-Class numbers — 4,504 runs at 51.18 with 13 hundreds and 23 fifties — bear testimony to that, as do his Test numbers of 184 runs at 46.00. Alas, Fredericks, Greenidge and Haynes were too big to topple.
Early days
Ganesh Baichan Dhanraj was born in Rose Hall, Berbice in British Guiana; his name was anglicised to Leonard Baichan later. The 22-year-old Baichan made his First-Class debut for Guyana in a Shell Shield encounter against Barbados at Bourda. He fell for four in the first innings, but top-scored with 64 in the second against Vanburn Holder and Keith Boyce. He scored 72 and 22 against Trinidad and Tobago, again at Bourda, but did not play another match for the next three years.
Once back, he scored 95 and 96 in consecutive innings, and finally got his maiden hundred when he scored 37 and 114 not out against Combined Windward and Leeward Islands at Skeldon. In a Guyana President's Trophy match against Demerara at Bourda, he carried his bat for 216 [it remained his highest First-Class score], and retired out for 102 in the second innings.
His form continued: selected for West Indies Board President's XI he scored 49 and an unbeaten 139 at Kensington Oval against the touring Marylebone Cricket Club (MCC) team; the bowling side consisted of Bob Willis, Geoff Arnold, Chris Old, and Pat Pocock. In the next match, he scored 113 against Barbados at home. As a result he was selected for the twin tours of India and Pakistan in the winter of 1974 along with the experienced Fredericks and an uncapped Greenidge.
Test debut
Baichan started the tour on a high with 158 against Indian Universities at Indore and 114 against South Zone at Hyderabad in his first two matches of the tour, outscoring Greenidge in both matches. Unfortunately for him, he suffered a car accident that kept him out of the first Test at the M Chinnaswamy Stadium, Bangalore. The selectors' job became a lot easier: Greenidge made his debut, scored 93 and 107, and never looked back. Baichan did not get to play a Test on the India-leg of the tour.
Baichan's chance eventually came when Greenidge missed the two Tests in Pakistan. He made his debut in the first Test at Gaddafi. After Andy Roberts skittled out the hosts for 199, Baichan put up a defiant 66 with Fredericks before falling to Sarfraz Nawaz for 20. Alvin Kallicharran's 92 gave the hosts a slender 15-run lead despite some hostile bowling from Sarfraz.
Roberts bowled well again, this time in tandem with Holder, but a hundred from Mushtaq Mohammad and excellent support from Asif Iqbal and Aftab Baloch meant that the tourists were left to chase 359 in just over a day. Fredericks fell early next morning, Kallicharran defied for a while, and when Viv Richards fell for a duck, things looked a bit precarious at 253 for three.
Lloyd walked out, playing with his usual grandeur, and the pair eventually ensured that West Indies saved the match. Baichan reached his hundred on debut with a two through mid-wicket just before stumps, and finished on 105 not out. It remains the highest score by a West Indian left-hander on debut [Kallicharran, the only other left-hander, had scored 100 not out].
Majid Khan and Wasim Raja scored hundreds at Karachi, taking the hosts to 406 for eight. In response, Baichan scored 36, adding 95 with Fredericks for the opening stand. Once the base was built, Kallicharran and Bernard Julien responded with hundreds, and West Indies obtained a 77-run lead. Sadiq Mohammad saved the Test for Pakistan, taking them to 256, leaving West Indies to score 177 in 25 minutes. No run was scored. Baichan finished the series with 161 runs at 80.50.
He was selected for the Australia tour that followed, but never really got going, barring the two matches against South Australia at Adelaide Oval, where he scored 62 and 43 and 72. With West Indies trailing 1-4 in the series, Baichan was brought back to strengthen the fragile top-order in the final Test at the Melbourne Cricket Ground (MCG).
Ian Redpath's 101 took Australia to 351, and Baichan walked out to bat after Fredericks and Richardsput up 44. He was never comfortable and fished around the stumps before Gary Gilmour snared him for a 13-ball five. Set 492 for a victory, Baichan found himself walking out with six on the board. Once again, he found Dennis Lillee and Jeff Thomson too fast for comfort and was eventually bowled for a 39-ball 20 by Thomson. Violent innings from Richards (98 in 103) and Lloyd (91 in 88) could not prevent a 165-run defeat and a 1-5 debacle.
Baichan never played another Test.
Back to domestic cricket
Baichan continued to play Shell Shield. He carved out an excellent fourth-innings performance against the touring Pakistanis at Bourda in 1977: set to score 496, Baichan scored 115 [Lloyd also scored 126 not out] as Guyana finished with 412 for seven. He continued to play throughout the 1970s, but the Barbadian pair of Greenidge and Haynes kept him out after Fredericks's exit. There were even the occasional appearances from Faoud Bacchus and Basil Williams, but Baichan was never reconsidered.
He played Shell Shield till 1981-82 and came back for a solitary match — the Jones Cup Final the next season against Demerara. Opening the batting, he scored 137 in the first innings and carried his bat in the second with 101, thereby leaving on a high. He was 36. He continued to play for Cumberland in the Minor County Championship till 1983.
Post-retirement
Baichan settled down in USA after his retirement, but continues to come back to Berbice to train local youngsters. In September 2008, he was felicitated along with Raphick Jumadeen and Vibert Durjan at Brooklyn at the annual Guyana-Trinidad contest in New York. In 2012, he was inducted into the Berbice Hall of Fame.
(Abhishek Mukherjee is the Deputy Editor and Cricket Historian at CricketCountry. He blogs athttp://ovshake.blogspot.in and can be followed on Twitter at http://www.twitter.com/ovshake42)