Submitted by Maggie Reece on Wed, 07/03/2013 - 07:35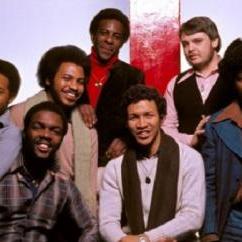 Johnnie Wilder, born on July 3rd, 1949, was the co-founder and lead vocalist of the international R&B/funk Heatwave.
During the late 1970s the group had 5 Top 40 R&B such as "Boogie Nights," "Mind Blowing Decisions," "Always and Forever," and "The Groove Line," on which Wilder sang co-lead vocals. The hits including 3 platinum singles and 2 platinum albums (Too Hot To Handle and Central Heating).
In 1979, Wilder was in a car accident and hospitalizing him for a year, paralyzing him from the neck down. During the 1980s and 1990s, Wilder went on to record other albums with the group and later began a gospel career, singing a cappella on albums My Goal and One More Day.
He died in his sleep on May 17, 2006, at his home in Dayton, Ohio, aged 56. The cause of his death remains unknown.