Submitted by News Feed on Mon, 11/10/2014 - 15:21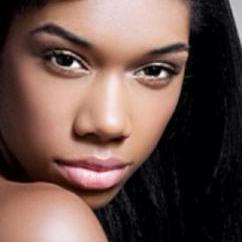 Stephanie Marie Miles, Miss Caribbean United States heads to St .Martin to represent the Caribbean American Community at the 24th Miss Caribbean Hibiscus Pageant. Stephanie the reigning Miss Caribbean United States is an exotic Jamaican - Chinese and Barbadian mix.
Miss Miles is a 23 year old recent graduate of Pace University with a Bachelor's degree in Communication Sciences and Disorders, with a Concentration in Speech Pathology and a dual minor in childhood education and Mass Media communication.
Stephanie or Stevie as she is known to friends and family first competed for and won the title of Miss Atlantic City Carnival, and advanced to the Miss Caribbean United States Pageant. Miss Caribbean Hibiscus is the most prestigious international pageant regularly held in the Caribbean.
Stephanie will compete among a field of beauties from the Caribbean, South, and Central America for the international crown..