Submitted by Staff Reporter on Fri, 04/03/2015 - 12:09
The Caribbean and Floridian Association invites everyone to their Caribbean Fusion
See attached flyer for more details
Event Date:
Sun, 04/26/2015 -

11:00

-

19:00
Submitted by News Feed on Wed, 03/18/2015 - 12:18
Complies with the most stringent regulatory standards for Extended Operations
EVERETT, Wash., March 18, 2015 /PRNewswire/ -- Boeing (NYSE:BA) has received 330-minute Extended Operations (ETOPS) approval from the U.S. Federal Aviation Administration (FAA) for the Boeing 747-8 Intercontinental. It is the first time a four-engine airplane has received this type of design approval.
Submitted by Maggie Reece on Tue, 03/03/2015 - 17:32
The Caribbean Council of Prince George's County and the Coalition of Multicultural Communities invite you to the "Red Dress Ball" 2015.
Tickets: $70.00 per person - $75.00 after March 30, 2015
Music by: The Image Band and Sprang International
See attached flyer for more details.
Event Date:
Sat, 04/11/2015 - 19:30
-
Sun, 04/12/2015 - 01:00
Submitted by News Feed on Mon, 02/23/2015 - 00:07
Press Statement
John Kerry
Secretary of State
Washington, DC
February 22, 2015
On behalf of President Obama and the people of the United States, I congratulate the people of Saint Lucia on the 36th anniversary of your independence.
The United States and Saint Lucia are united in our shared democratic values and cultural and linguistic diversity.
We cooperate on a wide range of issues – including at the Organization of American States, whose Permanent Council was chaired by Saint Lucia last summer.
Submitted by News Feed on Fri, 02/20/2015 - 19:05
U.S. Department of State
Washington, DC
February 20, 2015
On February 27, Assistant Secretary of State for Western Hemisphere Affairs Roberta S. Jacobson will host a delegation from the Cuban government led by Josefina Vidal, general director of the U.S. Division of the Ministry of Foreign Affairs, to discuss re-establishing diplomatic relations. The talks will take place at the Department of State in Washington, D.C. and will focus on matters related to reopening embassies, including the functions of diplomats in our respective countries.
Submitted by Alon Ben-Meir on Fri, 02/20/2015 - 11:02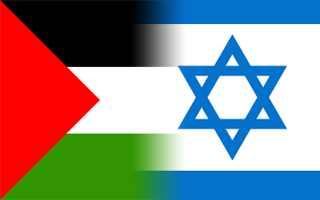 The Israeli general election, scheduled for March 17, can be fateful for the Israeli Arabs as their voting en masse could change the political map and potentially prevent Netanyahu from forming the next government.
Submitted by Staff Reporter on Wed, 02/18/2015 - 08:20
Under President Obama's leadership, the Federal Government has taken steps to help students and recent graduates join the Federal service. New opportunities will appear on USAJOBS as agencies post them. We encourage you to visit the site periodically, or set up a saved search.
What you need to know about the Pathways Programs...
Submitted by Staff Reporter on Mon, 02/16/2015 - 12:42
TITUSVILLE, Florida (February 13, 2015) – Bristow Academy Inc., a division of Bristow Group, today announced it will award an annual scholarship in honor of Chief Executive Officer Emeritus William ("Bill") E. Chiles for his contribution to creating a safer global helicopter transport community.